I am privileged to work with an amazing group of people who selflessly give so much to the Sublink events. Without them, no Sublink events would ever happen. I want to thank them for their incredible help, advice and guidance; long hard sleep-deprived hours of work, and their ability to put up with me. I am sure I drive them crazy!

Very special thank you to Assy and Terrence. They are simply fabulous!

Our current (2008) staff:
Adam R., Ash E., Assy F., Cody B., Collin C., Conor G., Ian (Honza) S., Jason S., Jessica O., Karla B., Lyndsay D., Marisha S., Mark V., Matt M., Megan R., Noelle M., Patricia H., Rebecca R., Robert A., Robert S., Robyn G., Sasha M., Stacey T., Terrence W., Timothy A., Yannick.

2007 STAFF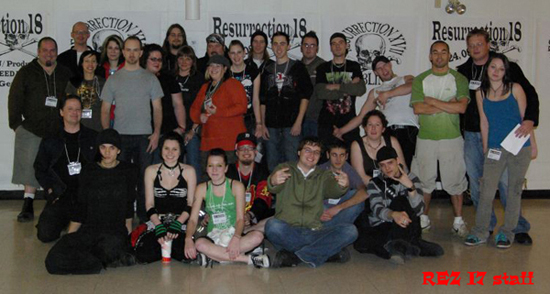 2005 STAFF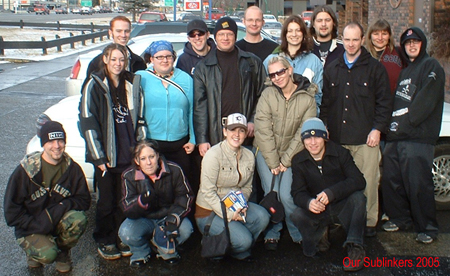 Ash E, Assy F, Cherisse D, Chris G, Chris K, Cody B, Cody R, Collin C, Conor G, Derek S, Ian B, John M, Jon L, Katie S, Lyndsay D, Marc R, Marisha S, Mark V, Megan R, Rebecca R, Robert S, Ryan B, Shanna A, Terrence W. (Not all shown in picture)

Many thank you-s to these great people who helped out previously and invested their time and energy:
Arda, Caitlin B, Chantal C, Mike K, Hayden P, Jason T, Jenny, Jeremy A, Jon A, Marc R, Maria W, Mark A, Mark S, Miles H, Monica J, Nancy (the extra-old-school-bitch-master with 100 years of service), Roxanne A, Ryan W, Tisa.


...and all the additional great volunteers we drag into all this over the years.
THANK YOU so much!